In the beginning of 2009, I made the decision to abandon chemicals in any treatments applied to our managed properties. The driving force for this decision was the long-term effects of these poisonous chemicals. We do not want our work to negatively impact our valued team members, our clients, their children and pets, or Mother Earth. Our passion statement is "Team KW believes in taking care of others so that they can live a fulfilled life" and I feel that this now decade-long decision to abandon poisonous chemicals is a testament to this passion statement, as well as our commitment to natural practices.
Soil is a living ecosystem, and your lawn and plants live off of that living ecosystem. With our organic approach, we use science to help guide treatments for your landscape. This provides the natural tools needed to help your living ecosystem grow and thrive.
Weeds tell us about deficiencies or problems in the soil. Crabgrass, for example, thrives in compacted and calcium-poor soils. By relieving the compaction and increasing the calcium levels, crabgrass won't be as prevalent in your lawn.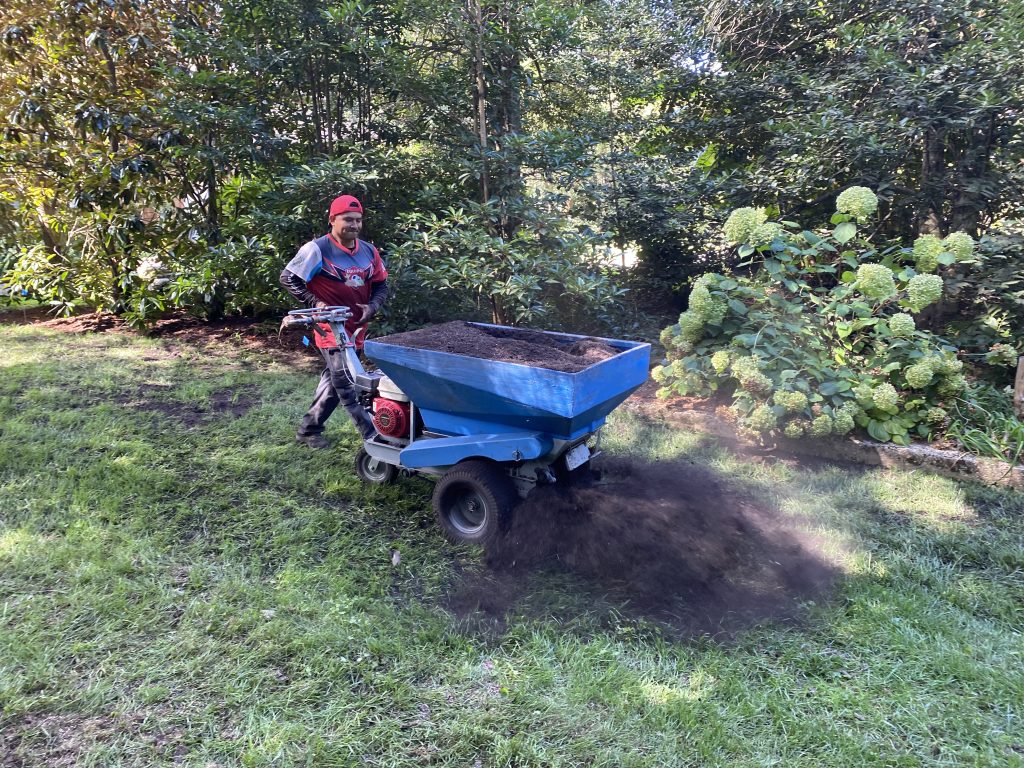 Other science-based organic solutions include heavily over-seeding the lawn in the fall. This process creates a competition for space that ensures weeds have to fight for valuable real estate in your lawn. Our use of compost in the fall gives the soil's microbes a buffet of organic matter. The soil then digests and converts this matter into valuable nutrients to feed your lawn for the upcoming season. By being more beneficial to the environment, our organic approach is safer for your landscape and those who enjoy it: you, your family, and your pets.